FAQ #850

Weekly views: 4

To give another deviant a direct link to this FAQ answer, use the following code in your comment or forum post:
How do I use the DivX® Converter?
Introduction
If this is your first time using DivX Converter, get ready for the easiest way to convert your digital videos into the high-quality, highly compressed DivX media format. DivX Converter lets you create DivX videos that can be played on any computer or any DivX Certified device, including DVD players, DVD recorders, portable media players, in-car devices and even mobile phones.
Using DivX Converter
Using DivX Converter is as easy as 1-2-3:
1.) Drag and drop your video files from any folder in your computer onto DivX Converter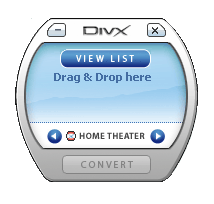 2.) Then choose a video profile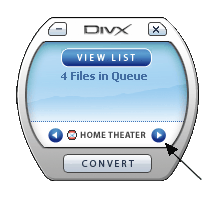 3.) Next click on the "Convert" button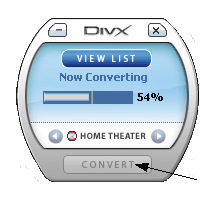 The DivX Converter will alert you when your file is finished

Here you can also choose to "View Files" in your default DivX movies directory (typically located at C:\Documents and Settings\[your profile name]\My Documents\My Videos\DivX Movies).